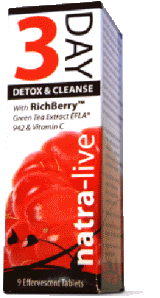 Health Benefits
Ensures daily recommended ORAC is reached
Improves cardiovascular health
Improves blood glucose balance
Supports eye and small blood vessel health
Helps lower cholesterol
Helps reduce inflammation
Helps prevent oxidative stress and associated atherosclerosis and hypertension
Helps prevent bacteria and fungal overgrowth (such as Candida albicans)
Helps inhibit urinary tract infections
May also help slow the aging process, prevent age-related muscular degeneration and reduce cognitive decline.
Unique Antioxidant Powerhouse
Very high ORAC value
Made with whole berry and fruit concentrates and extracts
Broad antioxidant spectrum from anthocyanins, proanthocyanidins, polyphenols, catechins, flavones, punicalagins, quercetin, and ellagic acid
Biopreserving Proprietary Process Technology provides a superior quality supplement.
Safety and Purity Concentrate
Guaranteed NON-GMO
RichBerry blend is non-irradiated
Rigorously tested to ensure superior quality control
Guaranteed to meet or exceed label claim for ORAC and phenolic content
Manufactured under GMP standards.